Skip to Content
Porcelain Dental Bridges in Denver, CO
Discuss Dental Bridges with Reiser Dental
Do you have missing teeth? Perhaps you have a multiple tooth extraction scheduled. There's no one reason why people lose their teeth. Fortunately, there is an effective solution for those who are without several of their teeth: dental bridges. Dental bridges are a useful dental tool for restoring your smile to one that's bright, beautiful, and complete. If you live in Glendale or the surrounding area, Reiser Dental should be your go-to for bridge tooth replacements and an array of additional services. Our experienced staff will explain the procedure in detail and help you understand how dental bridges can improve your quality of life.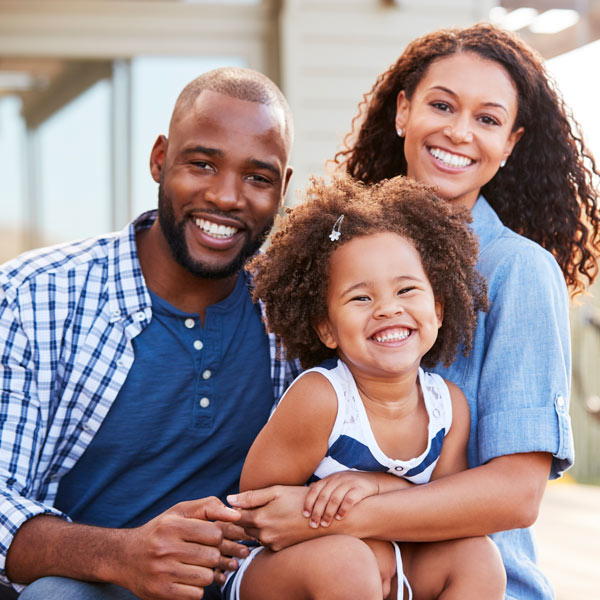 Learn More About Dental Bridges
If you're considering a bridge for your teeth, you will want to have all the details. In short, dental bridges consist of artificial teeth that look and function just like the natural. This artificial set is placed into your mouth and anchored with the surrounding teeth. The result is a full set of teeth that no one will recognize as anything but natural.
When Would I Need a Dental Bridge?
Porcelain and composite dental bridges are often recommended for those who need to replace multiple teeth. These teeth typically can't be restored with a typical filling or crown and require more extensive restoration. We'll help you decide if you need a partial dental bridge or if dental implants might yield better results. Be sure to ask about dental bridges when you encounter the following problems:
Severely cracked or chipped teeth
Knocked-out teeth
Significant tooth decay
Is a Dental Bridge Right for Me?
As with any other medical procedure, you'll need to be a good candidate before Reiser Dental will recommend dental bridges. Luckily, most patients are excellent candidates for this treatment option. For many of our patients, the only prerequisite is otherwise healthy teeth. The teeth surrounding the bridge will need to be strong enough to support your new, artificial teeth. If not, our team will discuss alternative treatments with you.
Explore the Benefits of Dental Bridges
Whether you choose a composite or porcelain dental bridge, you'll reap a range of benefits from this treatment option. Unlike dental implants, bridges are a quick solution to missing teeth. Choosing dental bridges for front teeth means you won't have to wear a temporary prosthetic for months while you wait for your real implants. Furthermore, dental bridges have no need for bone grafting or more invasive treatments. All in all, dental bridges are much more affordable and much less time-consuming than other options. However, you'll have to weigh the shorter lifespan of dental bridges against the advantages before you make your decision. Need help deciding? Reiser Dental is here for you every step of the way, helping you make the best decision for your oral health.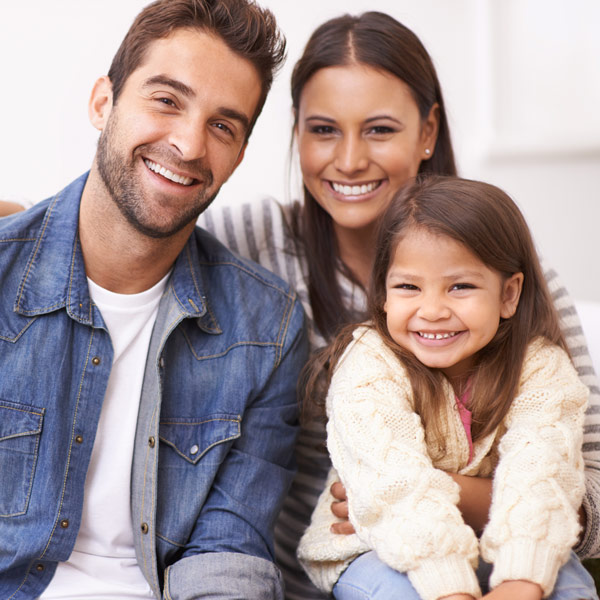 Understanding the Process for Placing Dental Bridges
The procedure to place dental bridges is a multi-step process. Although complex, it's no problem for the team at Reiser Dental. We've performed this treatment countless times over the years, and we're well-equipped to help you as well. Before you decide on dental bridges, we want you to understand the basics of the procedure. Generally speaking, you can expect the following process:
Our team designs a bridge to match the size and shape of your mouth
We remove part of each anchor tooth to make room for the bridge
Our dental experts create a model of your missing teeth to be used by a dental lab
The dental lab fabricates your custom dental bridge
We place a temporary bridge to wear while you wait
Once your permanent bridge comes in, we'll make the final placement and anchor it to the surrounding teeth
Make Your Appointment with Reiser Dental Today
No matter the state of your oral health, we want to help you! The team at Reiser Dental is happy to help you decide if dental bridges are right for you, as well as explain the dental bridge cost and insurance process. We strive to support you every step of the way, whether you're used to dental appointments, or you still harbor some fear of the dentist's chair. When you need a dental bridge, you shouldn't have to wait for assistance. Get in touch with us today to make an appointment at our Denver, CO location.