Skip to Content
Pediatric Dentistry in Denver, CO
Comprehensive Pediatric Dentistry Services in Denver, CO
At Reiser Dental, we understand that dental care is essential for children's overall health and well-being. That's why we provide comprehensive pediatric dentistry services to children and teenagers in Denver, CO. Our experienced pediatric dentists and pediatric orthodontists are dedicated to making your child's dental experience comfortable, fun, and educational.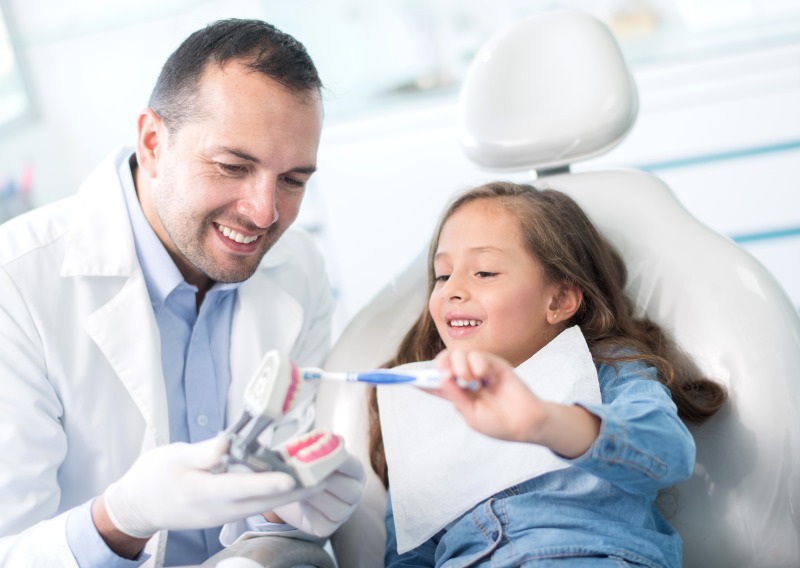 Dental Treatments for Children & Teenagers
We believe prevention is the key to maintaining optimal oral health for children. Our team provides a range of preventative and restorative dental treatments to help ensure your child's teeth stay healthy and strong throughout their developmental years. Our pediatric dentistry services include the following:
When to Schedule Your Child's First Dental Appointment
As a children's dentist, Reiser Dental recommends that parents schedule their child's first dental appointment when their first tooth appears or no later than their first birthday. Early dental visits can help identify any potential dental issues and allow us to provide preventive care to keep your child's teeth healthy and strong.
What to Expect at a Pediatric Dental Appointment
We understand that dental visits can be stressful for both children and parents. That's why our pediatric dentists and staff are dedicated to creating a comfortable and welcoming environment for your child. During your child's dental appointment, we will:
Perform a comprehensive dental exam
Clean and polish your child's teeth
Discuss any potential dental issues and provide preventive care recommendations
Answer any questions you or your child may have
How Often Will My Child Need to See a Pediatric Dentist?
Generally, we recommend that children see a pediatric dentist every six months for regular checkups and cleanings. However, your child's needs may vary depending on their dental health and age. Our pediatric dentists will work with you to develop a customized dental care plan for your child.
How Is Pediatric Dental Care Different From Adult Dentistry?
Pediatric dental care differs from adult dentistry in several ways. Our pediatric dentists and staff are trained to create a positive, comfortable, and fun dental experience for your child. Children's dentists have specialized training in dealing with children's unique dental needs and behavior. Additionally, pediatric dental offices are designed to be kid-friendly and welcoming, with amenities such as toys, games, and TV screens.
How to Prepare Your Child for Visiting the Dentist
We understand that dental visits can be stressful for children, especially if it's their first time. Here are a few tips to help prepare your child for their dental visit:
Explain to your child what will happen during the appointment in age-appropriate language.
Use positive language and avoid negative words such as "pain" or "hurt."
Read children's books or watch videos about visiting the dentist.
Bring a favorite toy or comfort item to the appointment.
How to Teach Your Child to Care for Their Teeth
As parents, you play a vital role in helping your child maintain good oral hygiene habits. Here are a few tips to help teach your child to care for their teeth:
Start brushing your child's teeth as soon as their first tooth appears.
Use a soft-bristled brush and fluoride toothpaste.
Encourage your child to brush twice a day for two minutes each time.
Limit sugary foods and drinks.
Schedule regular dental appointments.
Contact Our Pediatric Dentistry Team
We would love to hear from you if you are looking for a pediatric dentist in Denver, CO. Our experienced team is dedicated to helping children develop strong and healthy teeth that will last a lifetime. At Reiser Dental, we are committed to providing your child with the highest quality dental care in a fun, safe, and welcoming environment. Contact us to schedule your child's first dental appointment or to learn more about our pediatric dentistry services.
Get Premium Dental Care in the Denver Area