Skip to Content
Full-Mouth Reconstruction Service in Denver, CO
Expert Full Mouth Reconstruction Dentists
If you are missing most or all of your teeth, a full mouth dental reconstruction can restore your smile and self-confidence. At Reiser Dental, our team has extensive experience in reconstruction dentistry and full mouth reconstruction in Denver, CO. Dr. Reiser and his team focus on individualized patient care, and we work tirelessly to improve each patient's smile, oral health, and the condition of their teeth and gums. Let us help you regain your confidence by replacing missing teeth with durable, natural-looking prosthetics.
Who Needs Full-Mouth Dental Reconstruction?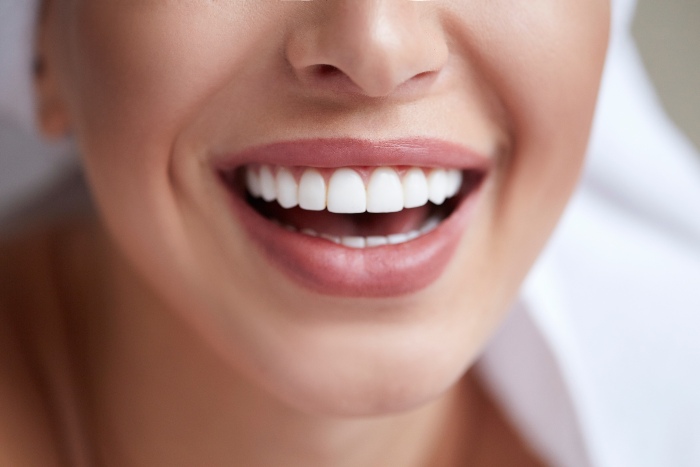 A full mouth dental reconstruction is the safest and most effective way to replace lost teeth. While dentures are removable, a full mouth dental reconstruction is permanent, durable, and natural-looking. Once you have healed, you will be able to speak, chew, eat, and smile without discomfort. You should consider full mouth reconstruction if you:
Have more than a few missing teeth.
Have experienced trauma that has damaged multiple teeth.
Want a more comfortable, permanent option than dentures?
Have severely worn-down teeth due to trauma, bruxism, or a medical condition.
Have a medical condition or illness that affects the size, shape, or health of your teeth.
Have severe or untreated dental decay or infection that requires multiple extractions.
How Does a Full-Mouth Reconstruction Work?
A full mouth reconstruction is a complete overhaul of your teeth. If you have teeth that need to be extracted, your dentist will likely start there. He will fully explain all of your options for treatment to restore and replace your teeth. He may recommend more than one type of restorative or cosmetic dentistry procedure to address your problems and the condition of your teeth. This may include veneers, inlays and onlays, dental bridges, dental implants, dental crowns, and tissue grafting.
What Issues Can a Full-Mouth Reconstruction Address?
A full mouth reconstruction dentist can find solutions for teeth that are cracked, broken, chipped, damaged, discolored, decayed, diseased, infected, missing, or that need to be extracted. Full mouth dental reconstructions can also address complications or conditions affecting gums, joints, jawbone, jaw muscles, or bite. Your dentist may recommend full mouth reconstruction if you have:
A jaw disorder.
Severe enamel erosion.
Teeth that are worn down.
Malocclusion or a bad bite.
Mild, moderate, or severe gum disease.
Multiple loose, missing, or damaged teeth.
Chipped, broken, fractured, or damaged teeth.
Tooth decay or dental cavities affecting multiple teeth.
Severely crooked or overlapping teeth that another procedure can't correct.
What Procedures Are Included In a Full Smile Reconstruction?
Each case is different, and not everyone will need the same reconstruction dentistry procedures. Your full mouth reconstruction dentist may recommend one or more of these procedures to address your specific issues, condition, needs, and goals:
Veneers
Inlays and onlays
Crown lengthening
Full coverage crowns
Addressing tooth wear
Therapeutic dental cleanings
Bite calibration or TMJ therapy
Multi-tooth ceramic dental bridges
Managing bone density irregularities
Functional or cosmetic tooth movement
Minimally-invasive fillings and/or bonding
How Long Does Full-Mouth Reconstruction Take?
The length of time a full mouth reconstruction takes depends on the reconstruction dentistry procedures used, your overall health, your age, how well you respond to treatment, how committed you are to aftercare, and your overall lifestyle. The process can generally take anywhere from a few weeks or months to a year. Full mouth reconstruction requires multiple procedures, which typically cannot all be performed in one day or one visit.
Recovery from the Procedures In Full-Mouth Reconstruction
Your recovery time will depend on your age, overall health, how well you comply with aftercare instructions, your lifestyle, and the procedure or procedures you underwent. If you require a tooth extraction procedure before beginning your full mouth reconstruction, you will need to wait around two months for your mouth to heal enough to begin the next stages of treatment. If you need to undergo a bone or tissue graft procedure before full mouth reconstruction begins, you may need months of recovery before proceeding. In general, it takes two to three days to recover from the placement of fixed dental bridges and dental crown placement. It can take one or two months to fully heal from the placement of dental implants or implant-supported dental bridges or dentures.
What's The Difference Between Full-Mouth Reconstruction & Smile Makeover?
A smile makeover is a much more minor treatment option that addresses cosmetic issues rather than structural or oral health problems. A smile makeover may include cosmetic dentistry procedures like teeth whitening, inlays and onlays, veneers, dental bonding, or dental crowns. A full mouth reconstruction is both aesthetic and therapeutic. The treatment process and recovery time are longer because the procedures are more invasive. However, the procedures can improve your teeth and gums' appearance, safety, health, and condition.
How Long Will The Results Of My Full-Mouth Reconstruction Last?
Depending on the procedures you have done, your full mouth reconstruction can last a lifetime. Dental implants are a permanent solution; with proper care, they can last a lifetime. Dental crowns, veneers, and inlays and onlays can last 15-20 years when properly cared for. They can become chipped, broken, or discolored if you don't care for them properly. Fixed dentures can last between 5-10 years with proper care.
Schedule a Consultation With Our Dentists
Call us today or contact us online to schedule a consultation for reconstruction dentistry in Denver, CO. We work closely with each patient to find a solution that meets their needs, goals, lifestyle, and budget. We believe that every patient deserves access to safe, affordable, and effective reconstruction dentistry. Schedule a consultation today to see what your options are for replacing missing teeth with comfortable, attractive, and natural-looking prosthetics.
Get Premium Dental Care in the Denver Area