Skip to Content
Currently Accepting New Patients
Personalized Dental Care
Reiser Dental is the premier choice of Denver residents for a caring and affordable dentist. Our Denver practice provides a wide range of general and cosmetic dentistry services for our patients, including crowns and bridges, dental implants, veneers, and even your routine exams and cleanings. Get all of your dentistry needs taken care of at our wheelchair-accessible office and enjoy our time-oriented service that ensures we see you at your scheduled appointment time. All of our staff is trained and motivated to offer caring, professional service that's dedicated to your safety and comfort. Using modern techniques in cosmetic dentistry, we'll make sure you leave with a smile that you're proud to flash.

Thorough Treatments for Your Oral Health
Patients of Reiser Dental receive comprehensive care to preserve and enhance their smiles, including:
We take care of preserving your oral health with our recommended exams and cleanings every six months, and we use fillings to prevent tooth decay from spreading or to repair cosmetic damage.
You can boost your bright smile with teeth whitening, dental crowns, bridges, and/or veneers and effectively treat teeth that are damaged, decayed, or missing.
Straighten your teeth with Invisalign® and enjoy the convenience of removable plastic aligners that let you eat and visit the dentist normally. They're virtually invisible while you wear them, unlike the unsightly brackets and wires of traditional braces.
Dentures and dental implants are excellent for replacing teeth and preserving those you have left. We also perform extractions to help control disease or improve your mouth's function.
Get a night or snore guard to treat sleep apnea and other issues like bruxism or clenching that can deteriorate your teeth or jaw.
We offer Botox® as an option for treating bruxism, clenching, migraines, and other TMJ disorders.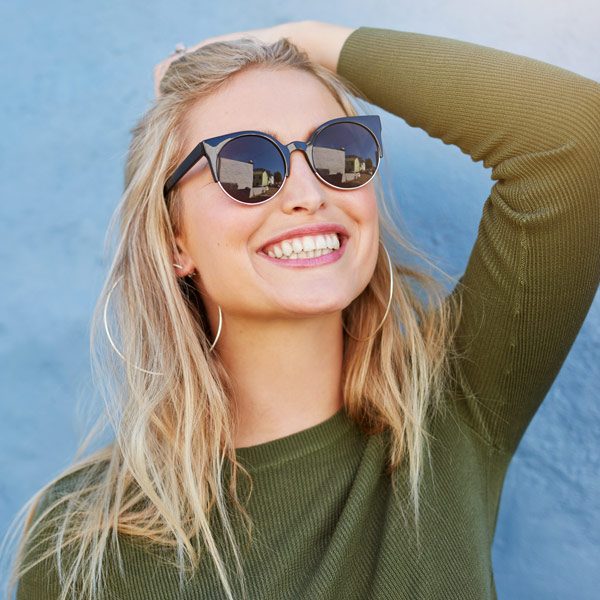 Patient Reviews
Moved to Colorado from the West Coast and was looking for a reliable and professional Dentist. I was fortunate to find Dr. Reiser and staff as they are the best team in town. I recently went in for my semi-annual cleaning/check-up and was impressed with their professionalism and quick turn around. Best of all, they accept my company's insurance and I was able to refer my co-worker's to them as well. I would recommend Dr. Reiser and team to anyone looking for a Dentist in Denver!
I've been seeing the good folks at this office for 4+ years and appreciate the time and effort Dr. Reiser and all of his team contribute to taking wonderful care of their patients! They're super sensible about the recommendations they make regarding your dental health and Jodi V. is the best and friendliest hygienist I've ever seen! Your mouth will thank you for going there. I wholeheartedly recommend Reiser Dental.
Dr. Reiser and his staff are very professional and caring. I am very comfortable utilizing their dental services for myself and my family, and now I actually look forward to going to the dentist. I've relocated a few times and Dr. Reiser is the best dentist I've had.
Dr. Hartman was my dentist for 10 years. When I left to move to Washington State, I went in to say goodbye to him, we both cried. Our children had grown up in those 10 years. I liked him a lot. His staff was the best.
I am a new patient of Dr. Reiser's and I was very impressed with the level of care and professionalism in this office. I will most certainly be back, hopefully just twice a year to see Jodi V., the very best hygienist who has ever cleaned my teeth.
Thank you for helping keep my teeth super healthy. Always great to see everyone!!!
Visit Reiser Dental for Dazzling Teeth
Our veteran-owned dental practice welcomes new and existing patients for general and cosmetic services, and parking is easy with spots available adjacent to our office. Give us a call today to schedule an appointment and get started on your best smile.
Address
5050 E Cherry Creek South Dr, Suite 1
Denver, CO 80246
Phone
Hours of Operation
Monday: 8:00 AM – 5:00 PM
Tuesday: 8:00 AM – 5:00 PM
Wednesday: 8:00 AM – 5:00 PM
Thursday: 8:00 AM – 1:00 PM
Reiser Dental, East Cherry Creek South Drive, Denver, CO, USA