Skip to Content
Comprehensive Dental Cleanings in Denver, CO
Quality Dental Cleanings from Reiser Dental
Even though teeth cleaning is among the most common reasons to schedule an appointment with Reiser Dental, some people still dread making the call. Whether it's due to the fear of their dentist or for financial reasons, Reiser Dental works to give you no reason to fret. At our dental clinic, we strive to make every patient as comfortable as possible when it comes to dental deep cleaning or any of our other services. When you're due for teeth cleaning, it's always best to schedule an appointment at your earliest convenience. The team at Reiser Dental will help make your visit stress and worry-free in Denver, CO!
The Steps to a Thorough Dental Cleaning
When it comes to dental cleanings, they're almost the same no matter where you go. This means you can expect the same process every time, significantly reducing anxiety or fear of the unknown. Whether you're looking for a simple teeth cleaning or deep gum cleaning, you can count on the following steps at Reiser Dental: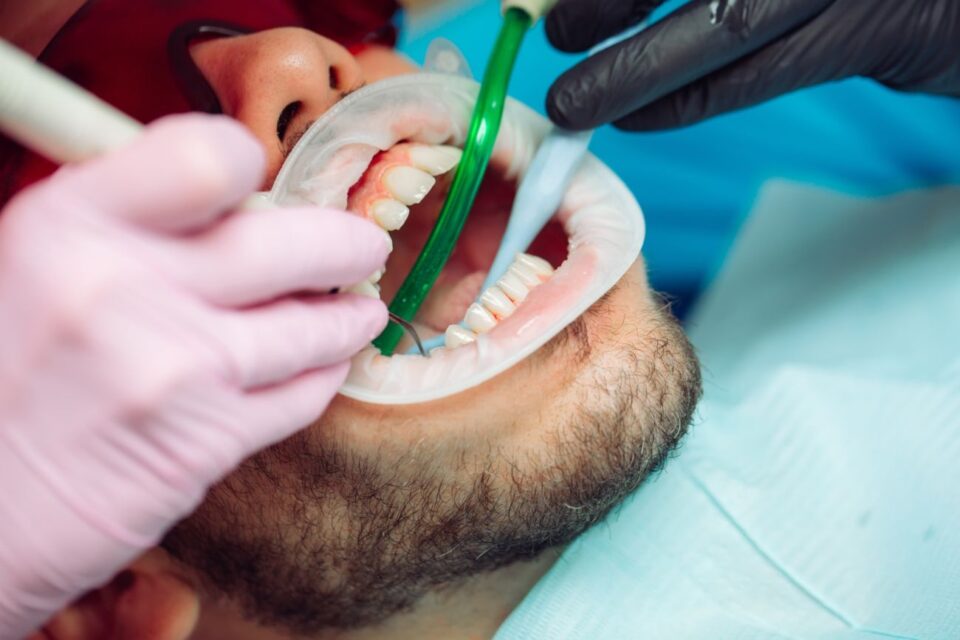 Plaque removal: We will begin by removing all plaque and tartar built up on your teeth. You might hear a scraping noise during this step, but there should be no cause for concern.
Toothpaste application: Next, we use a special toothpaste to polish your teeth. This toothpaste is meant to remove bacteria, even when it's stuck in hard-to-reach places.
Fluoride treatment: As your appointment comes to a close, we'll apply fluoride to your teeth, which helps to protect your enamel and minimize your risk of cavities.
Preventative measures: During your visit, the Reiser Dental team will take care to look for other signs of dental problems. Your hygienist will make recommendations for any cavity fillings, dental crowns, and more should the needs arise.
Don't Neglect Regular Dental Cleanings!
Keeping up with your regularly-scheduled teeth cleaning is essential to your continued oral health. These appointments give the Reiser Dental team a chance to identify problems before they cost you time and money later. Unfortunately, the necessity for many dental issues all at once can quickly break the bank. But when we notice the condition early, we can take steps to prevent further damage. Though dental cleaning may seem unnecessary now, this quick appointment might save you lots of time and hassle in the future.
How Do I Know I Need Teeth Cleaning?
Most dentists recommend teeth cleaning about every six months. However, you may need an extra cleaning between routine appointments. But how do you know when you actually need to see a dentist? Many patients don't want to spend the time and money if the problem will go away on its own. At Reiser Dental, we suggest seeing us if you encounter any of the following symptoms:
Toothaches
Loose teeth
Receding gums
Bad breath
Bleeding gums
Know the Best Practices for Dental Home Care
The team at Reiser Dental wants to help you keep your teeth in top shape all year-round. This often means maintaining proper at-home teeth and gum cleaning techniques. Be sure to brush and floss at least twice a day and after meals, if possible. We also recommend anti-bacterial mouthwashes to help prevent plaque buildup and future infections. It's also a good idea to stay on top of replacing your toothbrush. In most cases, you should purchase a new brush after about two months of use. Make sure your new brush is soft-bristled! Finally, always alert your dentist to anything out of the ordinary when it comes to your oral health. The Reiser Dental team can help you find a fix for the problem and get you back to business as usual.
Ready to Make Your Appointment with Reiser Dental?
Whether you've kept up with regular appointments or you haven't been to the dentist in a while, Reiser Dental is happy to help you. We offer premier teeth cleaning techniques, including laser dental cleaning. After your visit, you'll come away with thoroughly cleaned teeth, and the knowledge you need to maintain your oral health in the time between your appointments. Our team in Denver, CO will check for underlying dental conditions and advise you on the best preventative measures. After all, prevention is the best medicine! If you're ready to schedule your next dental cleaning, feel free to contact us for more details.