Skip to Content
Your Denver, CO Dentist for Invisalign®
Consider Invisalign® Treatment from Reiser Dental
Are you looking to straighten misaligned teeth? Many people assume braces are their only option and shy away from choosing a treatment involving clunky, metal wires and rubber bands. If traditional braces aren't your cup of tea, consider Invisalign® from Reiser Dental. Our team has the tools and knowledge necessary to fit you with your brand-new set of clear aligners and make periodic adjustments as they move your teeth into the correct position. No longer will you need to stress over the unnatural look of metal braces! Talk to the staff at our office to decide if Invisalign® is right for you.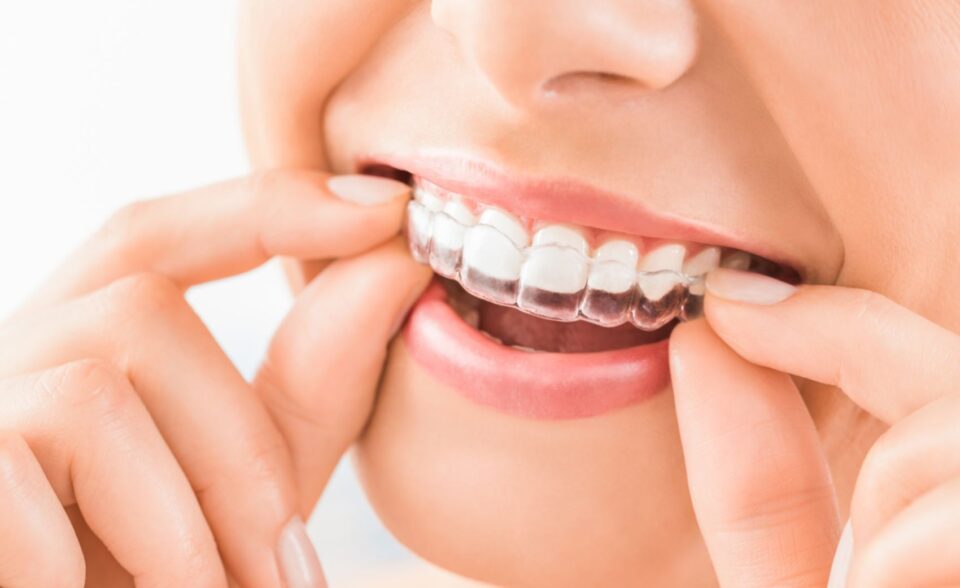 How Does Invisalign® Work?
In short, Invisalign® braces work much like traditional metal braces. Although Invisalign® isn't always a suitable replacement for metal braces, they serve the same function. Invisalign® clear aligners apply a small amount of pressure to certain teeth, gently pushing them into the desired direction. Once your set of aligners has served its purpose, you'll come back to Reiser Dental to have your aligners adjusted. This way, they can continue to move your teeth in the appropriate direction. Most patients only need their Invisalign® aligners adjusted every few weeks. As with traditional braces, you'll come away with a straighter, more beautiful smile!
Reaping the Benefits of Invisalign® Treatment
Reiser Dental patients who have received Invisalign® care report tremendous benefits of this treatment option. While some patients need traditional braces to receive the results they need, plenty of people benefit greatly from this less-visible alternative. Our patients tell us of the following benefits, among many others:
Aesthetics: Many people find Invisalign® clear aligners to be much more attractive than clunky metal braces. Our Invisalign® dentist can help you develop the smile you want without having to wear unsightly metal for months to years on end.
Increased comfort: When you choose Invisalign® braces, you'll likely enjoy more comfort than you would with traditional braces. Eating and speaking tend to be much easier with Invisalign®.
Fewer appointments: When compared with traditional braces, Invisalign® care requires fewer total visits to the dentist for adjustments.
Removable: Unlike their metal counterparts, Invisalign® braces are fully removable. This means you can take them off when eating, brushing, and flossing. You'll be able to eat comfortably and continue with your regular hygiene routine.
How Much Does Invisalign® Cost?
Many patients at Reiser Dental are interested in Invisalign® care but are concerned about the cost. You might have heard these invisible braces don't come cheap. While they are typically more expensive than traditional braces, they may be well worth the cost. Most patients can expect to pay anywhere from $3,500 to $8,000. At Reiser Dental, we understand cost is a major factor in dental work, and our team is happy to walk you through the pros and cons of choosing Invisalign® as a  treatment. At the same time, we advise you to speak with your insurance provider. You may find your plan allows for coverage when it comes to clear aligners. Need help navigating your insurance plan? Simply ask our knowledgeable staff for assistance.
Dealing with Fear of the Dentist
Visiting the dentist can be daunting for people of all ages, whether for Invisalign® treatment or any other dental services. Fortunately, Reiser Dental is known for providing a calm and relaxing atmosphere. We understand our patients' reservations about visiting the dentist, whether it's their first time or fortieth time. Each of our team members is compassionate and strives to cause the least amount of pain possible. If you ever have concerns about a procedure or treatment, we'd be happy to answer your questions and put your mind at ease.
Reach Out to Our Denver, CO Team
Whether you're interested in learning more about Invisalign® braces or are considering cosmetic dentistry, Reiser Dental is Denver's top choice. We are your experts in all things to do with general dentistry, and we aim to give you the smile that you always wanted. No matter how long it's been since you last saw a dentist, we're happy to have you! If you think Invisalign® treatment might be right for you, don't hesitate to ask. Get in touch with us today to learn more.