Skip to Content
Dental Crowns in Denver, CO
Take Advantage of Reiser Dental's Dental Crown Services
At Reiser Dental, dental crown services are among our most sought-after treatments. You may need a dental crown for any number of reasons, from restoring a decayed tooth to replacing the one you've had knocked out on accident. In any case, Reiser Dental is a trusted dental practice for expertly-performed dental crowns and restorations. No one enjoys dental crown problems, but our experienced team can come up with a solution to make your mouth feel like normal again. In addition to dental crowns, we also perform a wide range of dental services, from teeth cleanings to cosmetic dentistry. Whatever you need, Reiser Dental is here to provide you with the dental care you need.
Choosing Dental Crowns Over Alternatives
Restorative dentistry is complex, and patients often have several options when deciding how to correct the issue with their problem tooth. However, Reiser Dental recommends dental crown services for numerous patients who wouldn't get the same benefit with fillings. Although dental fillings are an effective tool for many, fillings just don't offer the same kind of stability and protection as crowns. No matter which type of crown is right for you, this restoration is your best bet for avoiding future infections and complications.
Why Might I Need a Dental Crown?
Reiser Dental performs dental crown services for a plethora of reasons. When you have an issue with your oral health, we'll get to work determining if a dental crown is a good choice to fix your problem. In most cases, those who need to strengthen their tooth or restore its appearance will benefit from professionally-placed dental crowns. Ask Reiser Dental about dental crowns if any of the following applies to you:
A conventional filling isn't enough to fix your tooth
You need to strengthen a tooth to avoid further cracking and chipping
You're looking to repair a broken or cracked tooth
You have a misshapen or stained tooth and want to restore its appearance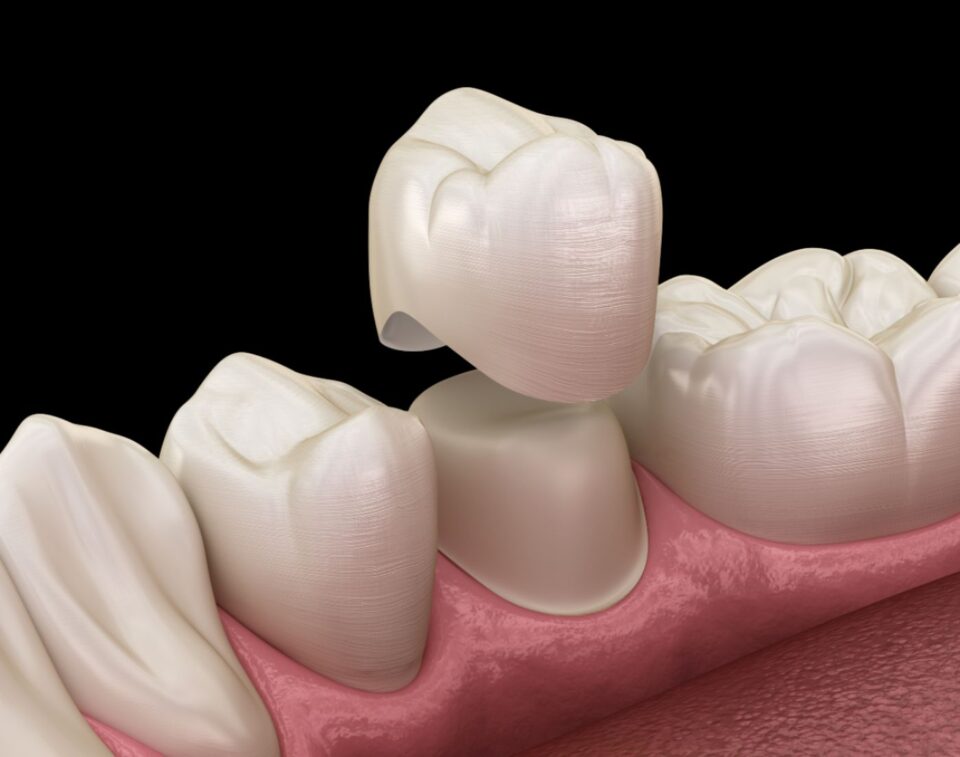 Placing Dental Crowns at Reiser Dental
While placing dental crowns is a complex process, it's a common procedure. We've performed hundreds of procedures just like yours, and we have the expertise necessary to provide you with an excellent result. However, it's only natural to have questions about what crown services entail. Patients often want to understand the procedure before it begins. Here's a brief overview of what you can expect when you come to Reiser Dental for your dental crown placement:
Making a model: First, our team will smooth the tooth needing a crown and take an impression of it. This impression is sent to a dental lab, where they build your custom dental crown.
Temporary crown placement: We don't expect you to go about daily life without a crown! While you wait for the dental lab to finish your crown, we'll fit you with a temporary fixture. This way, you can eat as normal before the finished crown arrives.
Final placement: We'll notify you once your finished crown comes in and set you up with an appointment. At this appointment, we'll fit the crown to your mouth and make adjustments as necessary. As the final step, we cement the crown into place.
Aftercare: Your dentist will send you home with a list of aftercare instructions. Adhering to these guidelines will help to ensure you experience no dental crown problems.
Save Time with Same-Day Crowns
Get the quality dental crown services you deserve without the waiting period! With same-day crowns, we can take an impression of your tooth and have a crown made on the spot. This advanced technology means you can be in and out of our office in no time, with a fully-restored tooth that functions just like usual. If you're in a time crunch, be sure to ask the team at Reiser Dental about same-day crowns.
Learn if Dental Crowns Are Right for You
If you suspect you need a dental crown, you're in luck! Most patients are excellent candidates for the procedure, and Reiser Dental can help you know for sure. Our experienced team will take into account your current oral health and make a recommendation from there. Whether you need a dental crown or a dental filling, we'll make sure you leave with the best restoration possible. With years of experience working with patients throughout Denver, CO, Reiser Dental is your best bet when it comes to dental crowns and more. Contact us today!